Schoolboy achieves national languages success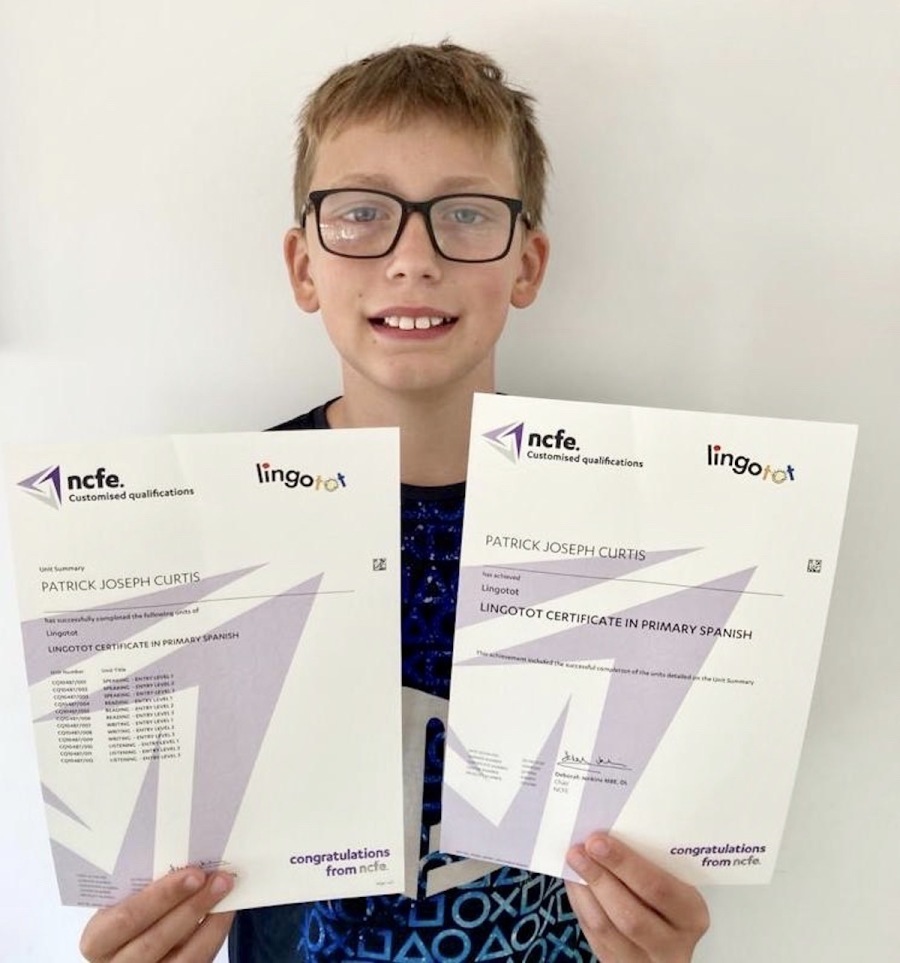 A talented young linguist returned to school in style with a qualification in Spanish achieved during lockdown.
Patrick Curtis, a Year 6 pupil at West Park Primary School in Hartlepool, tested his skills throughout lockdown while learning Spanish remotely through online lessons.
The aspiring polyglot gained his Certificate in Primary Spanish studying via Lingotot Zoom lessons.
Since 2016, national languages provider, Lingotot, has offered the only language qualifications for primary school children in the UK available in French, Spanish, German, Mandarin and Arabic fully accredited by NCFE, an OfQual regulated awarding body.
Until lockdown, classes were always conducted inside the classroom using their fun and interactive methodology, however when schools closed, the lessons quickly moved online.
Lingotot Founder and CEO, Angela Sterling said, "When schools closed in March, we quickly moved to online teaching and our teachers and pupils have really risen to the challenge. We have taught all ages from tiny babies to the end of primary school offering much needed high quality home learning directly into people's homes."
She continued, "What is remarkable about Patrick's success is that he gained his qualification using this new method of learning. He adjusted well to the conditions and produced a series of outstanding written pieces and role plays to eventually come away with his qualification. I couldn't be prouder!"
Patrick said, "I love doing Lingotot because it's a fun way to learn a new language."
Hi mum, Abigail added, "I was delighted how well Patrick managed to continue his Lingotot Spanish lessons online. He continued to enjoy them and his Spanish improved considerably during lockdown."
Patrick will be starting secondary school with advanced skills in speaking, reading, listening and writing in Spanish and now has the certificate to prove it!