Felicita's Great Tasting Sandwiches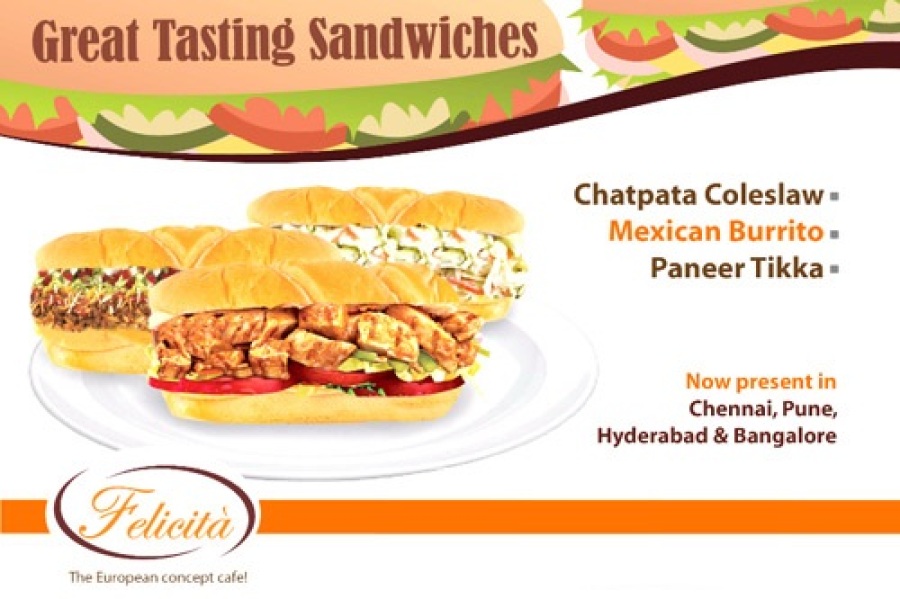 Restaurant consulting firm Technomic Inc. looked at consumer behavior to gauge the strength of the sandwich franchise industry. The participants surveyed said that they were eating sandwiches more often. The overall sunny forecast for the sandwich sector is attributed to three things:
1) Rise in disposable income, resulting in consumers eating out more frequently.
2) Sandwiches are perceived to be much healthier than fried foods.
3) Price points, which consumers see as affordable and having value.
In line with the above, we at Felicita offer some 'Great Tasting Sandwiches' – Chatpata Coleslaw, Mexican Burrito and Paneer Tikka. These are novel sandwiches and they will draw customers into your outlets. Take advantage and profit from this trend by opening a Felicita outlet!