New Animated Promotional Video
Estimated reading time: 1 Min Read
This is the latest addition to its huge library of professional marketing tools, designed to help partners promote their site-build service. Crafted by marketing experts, the new visual advert draws on modern, minimalistic themes to illustrate the benefits of having a site built by an Eazi-Sites partner. Starting by identifying the problems small businesses typically have with their outdated websites and their struggles to compete with larger organisations, the video proceeds to outline the ways in which Eazi-Sites websites stand head and shoulders above other solutions. The fun and imaginative animations map out the fast load speeds, ultra-modern designs, the ease of editing, the optimisation for desktop, tablet and mobile and Intelligent marketing widgets.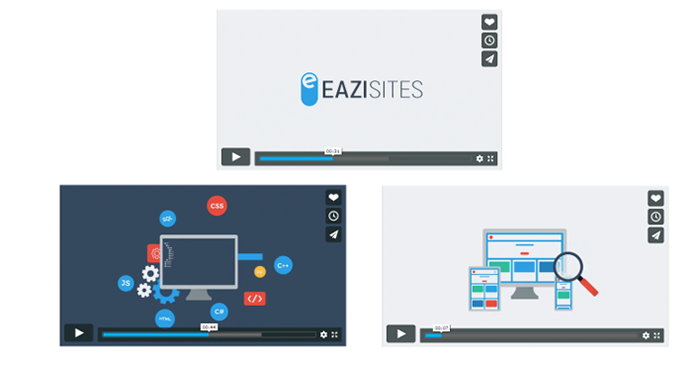 All Eazi-Sites partners are provided with a Members Resources area containing a vast archive of business stationery templates and promotional tools such as industry-specific brochures covering 45 different business types, presentations, case studies and other marketing collateral. This comes as part of the 'Business-in-a-Box' idea which Eazi-Sites provides each of its partners. It includes the cutting-edge site-building technology, comprehensive training, personal mentoring and the library of marketing resources previously mentioned. The new promotional video is a further engaging piece of media to help partners drum up interest in transforming their online presence and drive leads to their Eazi-Sites website.
With over 100 partners worldwide having successfully launched Eazi-Sites businesses, the company continues to grow and gain credibility for its innovation. Winning various awards over the last 2 years, Eazi-Sites is a finalist in the UK Business Awards 2019 and hopes to bring home yet another victory. To find out how you can launch a technology business in less than 2 weeks, contact Eazi-Sites today.