Testimonial: Jolene Chan, Eye Level Franchisee in Kuchai Entrepreneur's Park
"What do I like most about being an Eye Level franchisee...kids and flexible hours!"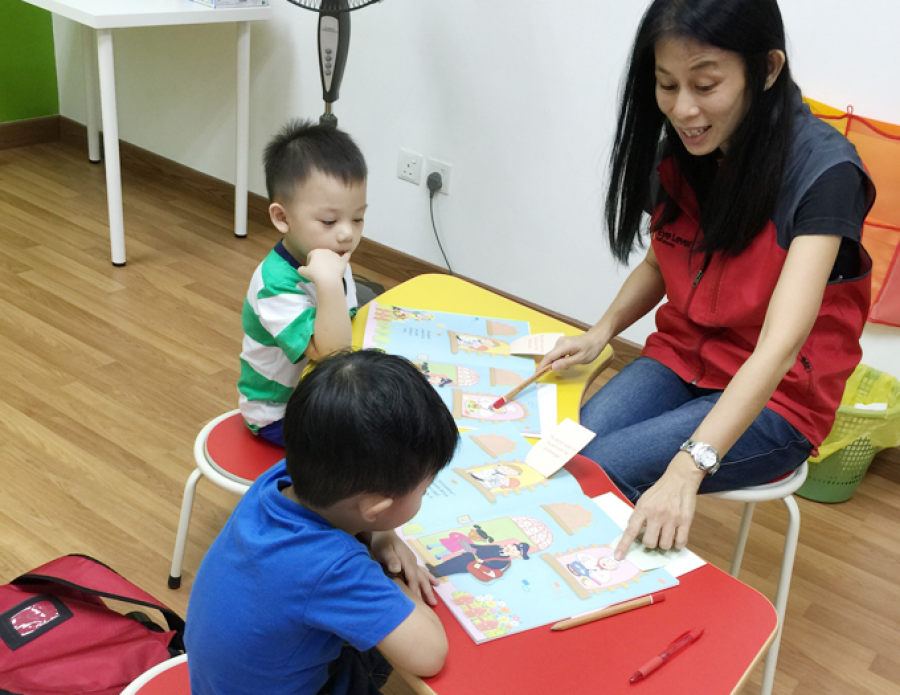 Here Jolene shares her story, explaining the challenges and benefits of setting up a children's education centre with Eye Level in Malaysia.
"My nieces and nephews attended the Eye Level programme when they were young. I was attracted by the colourful workbooks and those fun comic pages from the booklets since years back. Critical Thinking Math also caught my attention. My passion of teaching young children grew after I spoke to one of my friends who started her Eye Level Learning Centre four years ago. Seeing the tremendous progress and the big improvement that my nieces and nephews made, it prompted me to speak to Eye Level and here I am – I started my very own Eye Level Learning Centre at Kuchai Entrepreneurs' Park!
What I like most about being an Eye Level franchisee are kids and flexible hours! Seeing kids daily makes me feel younger and more cheerful. Previously in my years in the hotel industry, I worked 10 hours a day! Being an Eye Level franchisee, there's flexibility to operate only four days in a week with a minimum of four hours a day. Apart from this, I also enjoy attending the various trainings which I personally find very useful and practical.
Lack of teaching experience was one of my challenges when I had my first few students initially. I must express my appreciation to the training team of Eye Level and my area manager who have given me 'tips' for handling difficult students; supporting me by visiting my centre every now and then to ensure my smooth operation. I also faced challenges in getting new students but marketing efforts such as distributing flyers to schools, collaborating with kindergartens, and making use of our Eye Level mobile truck to promote my centre have proven fruitful.
I am proud and glad to have Eye Level as my management. They have given me support in various dimensions through trainings, IT support, marketing ideas and launching different kinds of promotions in order to entice new parents. From my end, I strongly believe that fostering a strong instructor/parents relationships is vital to sustain our business. I also work very closely with art and music centres as well as day care centres to further promote Eye Level programmes.
For the upcoming years, my aim is to transform my centre to be the preferred learning centre among all the other child enrichment centres in my area. It is my hope that my centre could continue to maintain its current high retention rate and continue to have a steady growth for the next couple of years."
EYE LEVEL WANTS TO WORK WITH YOU! FILL IN THE FORM BELOW TO FIND OUT MORE, FREE OF CHARGE