Testimonial: Wong Foong Mang, Eye Level Franchisee in Sri Gombak
"Best of all, it can be as rewarding as the corporate world if not more."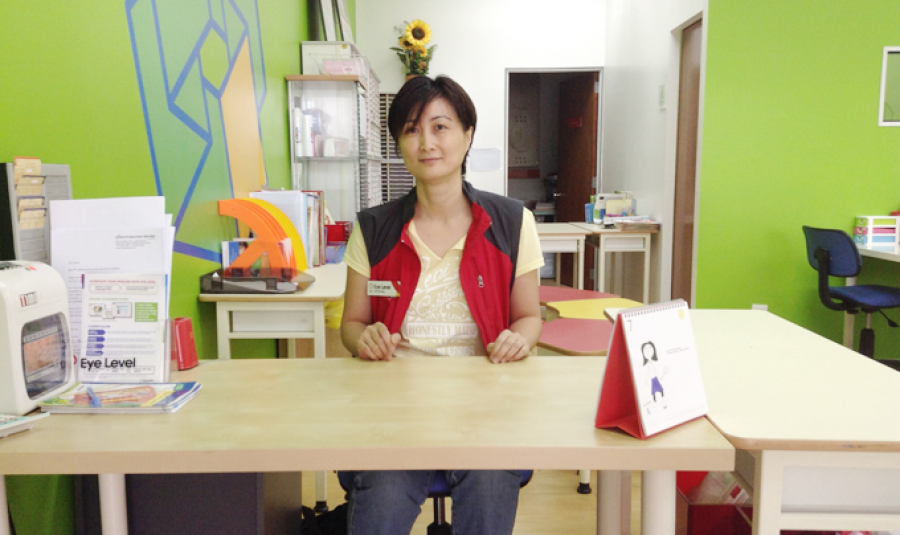 Wong Foong Mang has been a franchisee with Eye Level for over three years. Here, she tells us what it was like to set up her own business with them, and why working with children is better than working in the corporate world.
"My partnership was introduced to Eye Level by one of our ex-colleagues who bought over an Eye Level center in PJ. I was particularly attracted to Eye Level's emphasis on self-directed learning and critical thinking which I found lacking in the staff that I had recruited in my 16 years in te corporate world, most of whom expected spoon-feeding and excessive guidance even when they were in managerial capacity. Knowing that it's hard to change adults, I decided to turn my attention to kids and found my match in Eye Level i.e. a foundation building programme with strong emphasis on self-directed learning and critical thinking.
I enjoy the working hours most. My partnership owns 3 centres but we work only 21 hours a week, starting our week on Thursday evening and ending on Sunday evening, which means I'm free from Monday to Thursday morning to pursue my other interests in life. Best of all, it can be as rewarding as the corporate world if not more – once you build a good student base – despite the limited time spent at work, and this is all without the usual stress that comes with climbing the corporate ladder.
Sri Gombak is my partnership's third centre, set up in 2013, and by far the most successful as it copied all proven formula from our two earlier centres and avoided all the pitfalls. Our choice of location and premises despite its relatively high rent would not have been the same without the rather costly lessons that we learnt from such choices made for our earlier two centres.
The management was generous with business incentive. Sri Gombak centre managed to fund a lot of its business expenses from the incentives awarded by Eye Level Malaysia for its steep growth. We have continuously helped in our small way to expand brand awareness in our area of business, namely through truck roadshows – thanks to the rather impressive truck that Eye Level Malaysia has invested in.
With continuous branding awareness and improvement in quality of learning, I hope our centres will become the first choice education provider for almost all households in our areas of business."
EYE LEVEL WANTS TO WORK WITH YOU! FILL IN THE FORM BELOW TO FIND OUT MORE, FREE OF CHARGE