Interview with a Franchisor: The Founder of Laziz Pizza Talks About Franchise Success
Estimated reading time: 2 Min Read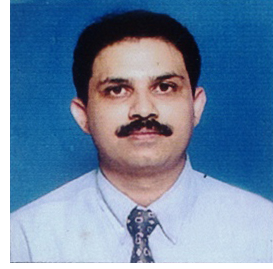 This proudly Indian franchise is known for its mesmerising pizza and grills. Here its founder tells the story of the company's past and gives advice to first-time franchisees for the future.
Please state your name and position in the franchise.
Keirron J Patil, founder and CEO of Laziz Pizza.
How long have you been working with Laziz Pizza, and what inspired you to set it up?
It is four years since I started Laziz Pizza. Before that I was in Russia for many years and gained more than 15 years' experience in the food industry. I had also worked with a few European QSRs, so I thought of putting my expertise into my own brand in my own country. Being Indian myself I am familiar with Indian taste buds, so I blended my experiences and created a unique taste which not only Indians but all can relish: Laziz Pizza. India is a great potential market in the food segment so a lot of foreign companies are now operating in India in a bigger way, and this motivated me – if they can do it, then an Indian company can also do business in its own country. While putting this business module into franchising I realised one more thing: generating business opportunities for young entrepreneurs can generate more employment opportunities for people in India. I want every kid, every common man to be able to afford to eat Laziz Pizza.
Food is the largest sector in the franchise industry. What makes Laziz Pizza stand out from other restaurant franchises?
Laziz Pizza is known for its unique taste and lots of variety on offer, with affordable rates as a bonus. There are fewer investment costs in taking a franchise, no business sharing, and no royalty fees, so everyone is happy.
Last year Laziz Pizza welcomed a high number of new franchise partners. How did it achieve this?
Laziz Pizza is gaining popularity in India every day, thanks to our customers and to our franchise owners who are taking the Laziz Pizza brand to the next level. We are also thankful to the Franchise Asia Team who has worked with us to generate more franchisees across Asian countries.
What is the number one piece of advice you would give to a first-time franchisee?
The brand name comes first, the customer comes first, and the rest all come second. Provide quality food, timely service, and excellent customer care/relations. These are the key ingredients for a food business.
What is the outlook for the food franchise industry as a whole for the next year i.e. is it growing?
It is the most growing industry, with endless opportunities.
What are Laziz Pizza's goals/targets for the next 12 months?
Maintain the course of ship, maintain the franchises currently running, improvise more on every store, be on the tip of every mouth, focus on quality service, carry out promotions, and welcome the new franchisees on board.
Is there anything else you would like to share?
We are focusing on becoming the number one Indian pizza brand in India.
Has advertising/working with Franchise Asia been satisfactory for you?
Initially we worked with many business promoters online but results were really sorry, service was not up to mark, and there was no company support, but since we have joined with Franchise Asia, Laziz Pizza have crossed 50 outlets operational in India just in two years. These are outstanding results, and there is outstanding company support, outstanding promotion, and Franchise Asia is an outstanding company. We wish to be part of Franchise Asia across the globe.
Want to join Laziz Pizza as a franchisee? Fill in the form below now for more information, free of charge!