BE a Master Licensee with MBE SG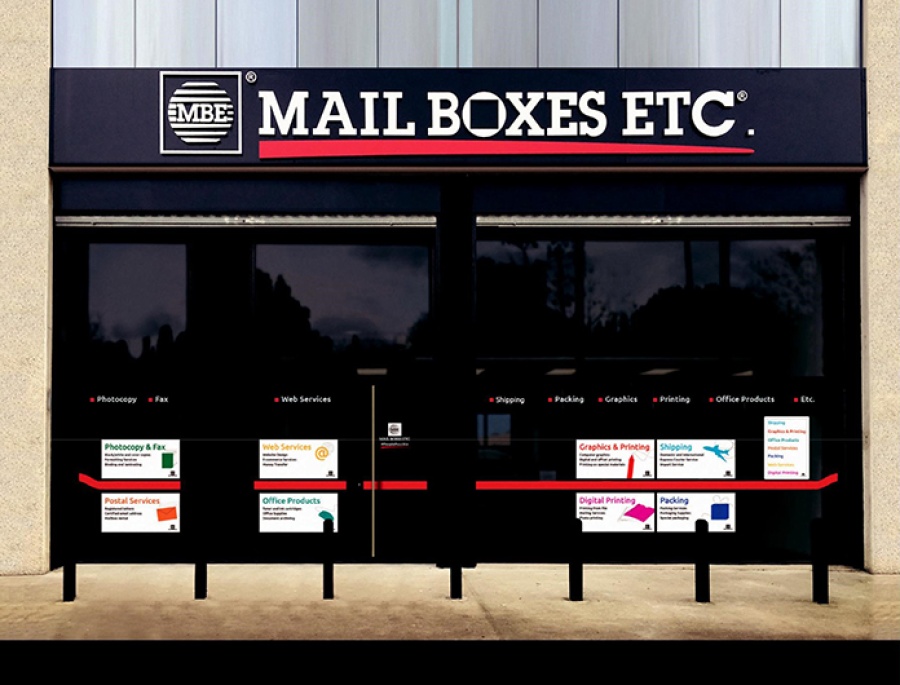 Mail Boxes Etc. (MBE) is one of the world's largest networks of retail service centers offering logistic, communication and business support services to business and private customers.
Mail Boxes Etc. has approximately 1.600 retail service locations globally. The company develops its network of business service centers on a country-by-country basis through master license agreements with local partners.
A "Master Licensee" (or ML) acquires, through the master license agreement, the exclusive right to use:
MBE's internationally registered brand and trademarks
MBE's franchise business concept
MBE's know-how to develop and support a network of MBE entrepreneurs in the specific territory.
MBE's Master License format has proven effective for developing the Mail Boxes Etc. business model internationally.
Mail Boxes Etc. ML applicants may include Individuals, groups and/or companies.
MBE currently has Master License Agreements covering almost 40 countries. The geographic distribution ranges from Europe to Russia, the Americas, the South Pacific and Asia.
Mission & Functions:
A Master Licensee acts as the official authorized owner of Mail Boxes Etc. for the territory. The primary management responsibilities for the ML owner are:
Adapting the Mail Boxes Etc. business concept to the local market
Recruiting training and managing a qualified territory headquarters staff
Opening and operating a company-owned Corporate Center
Developing candidate leads and executing a disciplined franchise sales process
Signing individual franchise licenses to grow the network
Supporting new entrepreneurs' business formation and start-up related activities
Implementing training programs to assure ongoing knowledge transfer within the network
Providing continuous support throughout the territory for all MBE franchise activities, locations, owners and service teams
Negotiating framework agreements with partners for the territory
Modeling and maintaining corporate compliance rules with respect to all contractual aspects of the Mail Boxes Etc. franchise system.
The Master Licensee must travel extensively throughout the territory to understand the local business culture and values, the entrepreneur's challenges in developing their individual MBE Service Center businesses and the general commercial needs of the network.
Skills & Qualifications:
A successful Master Licensee requires a sincere propensity to develop, coach and motivate an expanding network of freshly-minted entrepreneurs. Hence, a Master Licensee requires a broad range of business assets and personal skills including:
A professional, multi-year business plan supported by a compatible capital structure to adequately support growing the MBE business in the territory
A well-trained and committed ML territory team to master lead development, recruitment, training, support, marketing, IT and finance functions
A business degree and/or a solid experience and track record in business planning and financial forecasting, controls, analysis and reporting
A sound business acumen to manage a business based on defined goals, strategic planning, structured operations and key operating performance indicators
Proven human resource skills, especially recruitment, management and motivation of people with diverse backgrounds, qualifications and motivations
A clear understanding of and commitment to the highest standards of customer service, one of the hallmarks of the MBE business
Excellent written, verbal and presentation communication skills
Familiarity with computer software programs, internet-/web-/data information-technologies and IT systems.
The mere investment capital and managerial skills alone are not sufficient to become a successful Mail Boxes Etc. Master Licensee. Success depends highly upon possessing:
high ethical standards
a long-term investment horizon
rigid day-to-day operating discipline
intense entrepreneurial drive
and most importantly…passion…real passion… to really BE MBE!