Interview with a Franchisor: How I Brought Antal International to India
Estimated reading time: 5 Min Read
Please state your name and position in the franchise.
Mr. Joseph Devasia, Managing Director, Antal International India.
How long have you been working with Antal International, and what inspired you to set it up in India?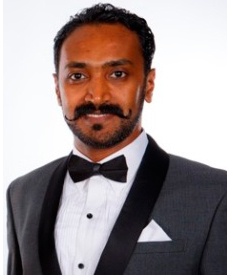 My association with Antal goes back almost a decade; it was in 2006 that I brought the Antal brand to India and became Antal's first franchisee in the country. While considering entrepreneurship I was looking at a business where I could utilise my industry expertise and knowledge, and happened to drop my card at the Antal booth during a franchise exhibition. I got a call from Kevin Cox for a meeting, liked the proposition of getting back into the Indian market with a well-established international brand, and voila! Here we are, moving ahead steadily.
Business services are a huge sector in the franchise industry. What makes Antal stand out from the others?
Antal is one of the few global recruitment businesses which can confidently boast that our proven and successful business model has helped several aspiring individuals start up their own recruitment businesses. Our deep-rooted values, systems, processes and practices are appreciated by both clients and candidates and are supported by testimonials, and our loyal clients who we have built lasting business relations with are in themselves a placard that has made us stand out in the industry for the last 23 years. Our inch-wide, mile-deep market specialisation gives us access to strategic, confidential sectorial information which allows us to bring our clients crucial information that will help make business-altering decisions. This approach enables us to become trusted advisors to our clients. The global network of offices and knowledge-sharing practices across the world is a unique feature at Antal which no other recruitment firm can boast. Antal's knowledge-focused recruiter understands the industry/sector dynamics and is trained to speak the same language as the hiring manager; this helps us to meet our client expectations in any industry/sector/discipline/location.
Last year Antal India welcomed a high number of new franchise partners. How did it achieve this?
Honestly the approach has been multifaceted and has delivered returns. We have various internal marketing and PR strategies that have helped and there is no denying that our brand has a stronger recall value today in the Indian market compared to a couple of years back. This along with alliances with a couple of franchise portals and LinkedIn have been able to generate a substantial amount of leads which get further filtered down by our team based on the question: "Is this the right business for them and are they the right fit for us?" I believe our ability to offer a higher quality recruitment service and deliver professional services to our clients has brought great value to the Indian recruitment market as well as to someone who is exploring entrepreneurship with us.
Describe a person who would do well as a franchise operator with Antal India.
Any individual with at least a decade of professional background, sales ability, specific industry expertise, ability to invest, and entrepreneurial spirit is eligible to buy the Antal franchise. It is important to highlight that our business is about connecting with people and that is one of the major factors that led to Tony Goodwin (a chartered accountant by profession) founding Antal.
What is the number one piece of advice you would give to a first-time franchisee?
Take the risk, enjoy the rewards. I've told many new owners and prospective franchisees alike to learn from my mistakes; what that means is we have relevant experience in the Indian market to share local best practices regarding clients, candidates and fees which is a good point to start from for all new owners. Having said that, obviously there is a learning curve in any business, but if one has a great professional background and enjoys talking professionally to people then this kind of business can help them make money while letting them be their own boss. Self-employment gives one the opportunity to take up every aspect of a business and strive for success.
What is the outlook for the business services industry as a whole for the next year i.e. is it growing?
The business services industry generally seems to be on an upswing – positive economic conditions and a rise in business spending has increased the demand for professional business services. There is a surge in the demand for professionals who can consult multinational corporations as well as startups in various functions such as recruitment, finance, secretarial, compliance, etc. At the same time, there is also an increase in the number of aspiring entrepreneurs who want to start something on their own, and franchising options within business services are allowing professionals to utilise the current scenario and their professional expertise to their benefit. Over the coming months business services are surely set to see high growth.
What are Antal India's goals/targets for the next 12 months?
Over the last five years, since Antal started franchising in India, we have added 35 new franchisees to our network. We are now in a position of strength with Antal's brand being well received and respected amongst clients and candidates across the country. With a team that is exceptionally strong in training and PR, I believe Antal can add another 15 franchisees to its Indian network this year. Over the next four years we intend to be able to breach the 100 number and get to a position where we can claim to have a significant share in the recruitment market in India.
Has advertising/working with Franchise Asia been satisfactory for you?
We have been very happy with the client management done by the team at Franchise Asia catering to India-specific leads for our brand expansion. In India most prospective franchisees usually look at a product franchise or a franchise where they can invest less and get back a good ROI, however with our model it requires far more input and persistence and the rewards come over a longer period of time monetarily. We have received proactive support from the Franchise Asia team to tweak the campaign they run for us which we commend and appreciate.
To find out more about joining Antal India as a franchisee, click on 'REQUEST INFO' today!