Interview with an Antal International Franchisee in India
Estimated reading time: 4 Min Read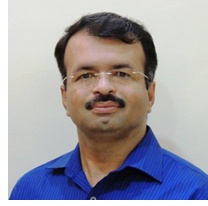 Full name: Naresh Sharma.
Where are you based: Jaipur, India.
Sectors/discipline you work in: supply chain and logistics.
How long have you been with Antal: one and a half years.
Brief profile of your previous corporate career: I am a supply chain management professional with more than 24 years of experience in handling, pan India, supply chain and warehousing functions of the leading corporates and the Indian Army Logistics.

Main Interview
Why did you choose a recruitment franchise business? What are the good things about working in the recruitment industry?
After more than two decades of a successful journey in the Indian Army, I decided to venture into the corporate world after taking voluntary retirement as a colonel. It was my passion, confidence and skill sets which drove me to tread on unchartered grounds. I have headed the supply chain of a group of hospitals and been actively engaged in providing logistics consultancy services to hospital chains. My specialisation is in achieving lean inventory holding, process optimisation and resultant savings.
I chose to move to the recruitment industry to leverage my understanding of supply chain, and to utilise the extensive network to source exceptional talent, although I was unsure of the dynamics of the industry and to be honest I was even not aware of the depth and reach of this industry before I actually started working in it.
Working in such an industry would always keep you on edge as you have to constantly improve yourself, modify your business strategy, and continuously work to get your team together and hone their skills. It also provides the flexibility to work as per your own terms and pace.
The fact that you exist to solve problems of the clients and you are seen as an expert in the industry always motivates me.
How did you hear about Antal International? And what made you pick Antal of all the choices you had?
Frankly speaking there were not many choices when I was looking for a business prospect which suited my requirement.
Interactions with the Antal team prompted me to take up this challenge as I felt I really belonged to this space. I decided to go ahead with Antal as it is an international brand with very strong training methodology and processes to ensure success.
How were your initial days in the business? What were the challenges you faced and how did you overcome them?
Challenging, to say the least. It requires lots of dedicated efforts, hands-on methods and perseverance to succeed.
Scaling up and building a highly motivated team has been one of my biggest challenges.
How is your business functioning now? When did you make your first placement?
The business is picking up and I see it growing month over month. Getting clients on board is not something which is difficult but closing roles certainly is! We initially worked on lots of unfillable roles, where we worked on and on without getting any revenue. I learnt the harder way when to say no. My first placement was in the fourth month. The candidate accepted the offer but eventually did not join. Maybe I was destined to learn the harder way! My next successful placement came two months later and there has been no looking back since then.
What are your plans for the next years?
Focusing towards putting a dedicated team in place and working towards creating specialised desks.
What do you like most about Antal?
Antal has the most well-meaning professionals who want to see you growing. The processes followed and training methods used are exceptional.
What is the key advice you would give to other prospective franchisees who are considering this kind of self-employment?
If you are looking for a business where you do not intend getting yourself involved, Antal is not for you. This business requires personal efforts by the owner as you have to drive the business, mentor your team, continuously train them and motivate them. Though Antal's support is exceptional, you need to be the driving force of this business. There is never a dull moment.
Soft Profile
What's you fitness mantra?
Moderation – moderate and balanced meals. Take time out for yourself; exercise a bit. Go on walks with your wife often!
Tell us something about your family.
Meenkashi, my wife, is an artist and a fashion designer. She creates unique and customised paintings based on the Tanjore theme which are in quite high demand. We have two lovely daughters; the elder one is in Std Xth and the younger one is in Std IXth.
How do you balance your professional and personal life?
Even though I would be busy, I ensure that I spend time with my family. They love to pull me out of the office to watch all movies – howsoever boring they might be.
Which is your favorite holiday destination?
We love to explore different places. We have been lucky to have got the opportunity to travel to almost all parts of the country extensively. Any place where we could drive down together would be our favourite. We would love to hit the road any time on any pretext.
Your hobbies?
Spending time with family. Driving. Playing badminton.
Your proud Antal moment?
Being an expert whose opinion matters. There was a candidate of mine who was rejected at CV stage but I insisted that my client meet him. He was offered the job immediately during the interview and I still have the client thanking me.
What keeps you motivated to do the same job every day?
It's never the same job every day. You would be working on different assignments, different skill sets, and different people, and in turn learning yourself. You need to keep evolving.
Click on 'REQUEST FREE INFO' to find out more about starting your own business with Antal, just like Naresh did.