Testimonial: Satine Lim, Eye Level Franchisee in Subang Bestari
Here Satine Lim tells why she decided to set up a children's education franchise with Eye Level, and explains how their efficient system works.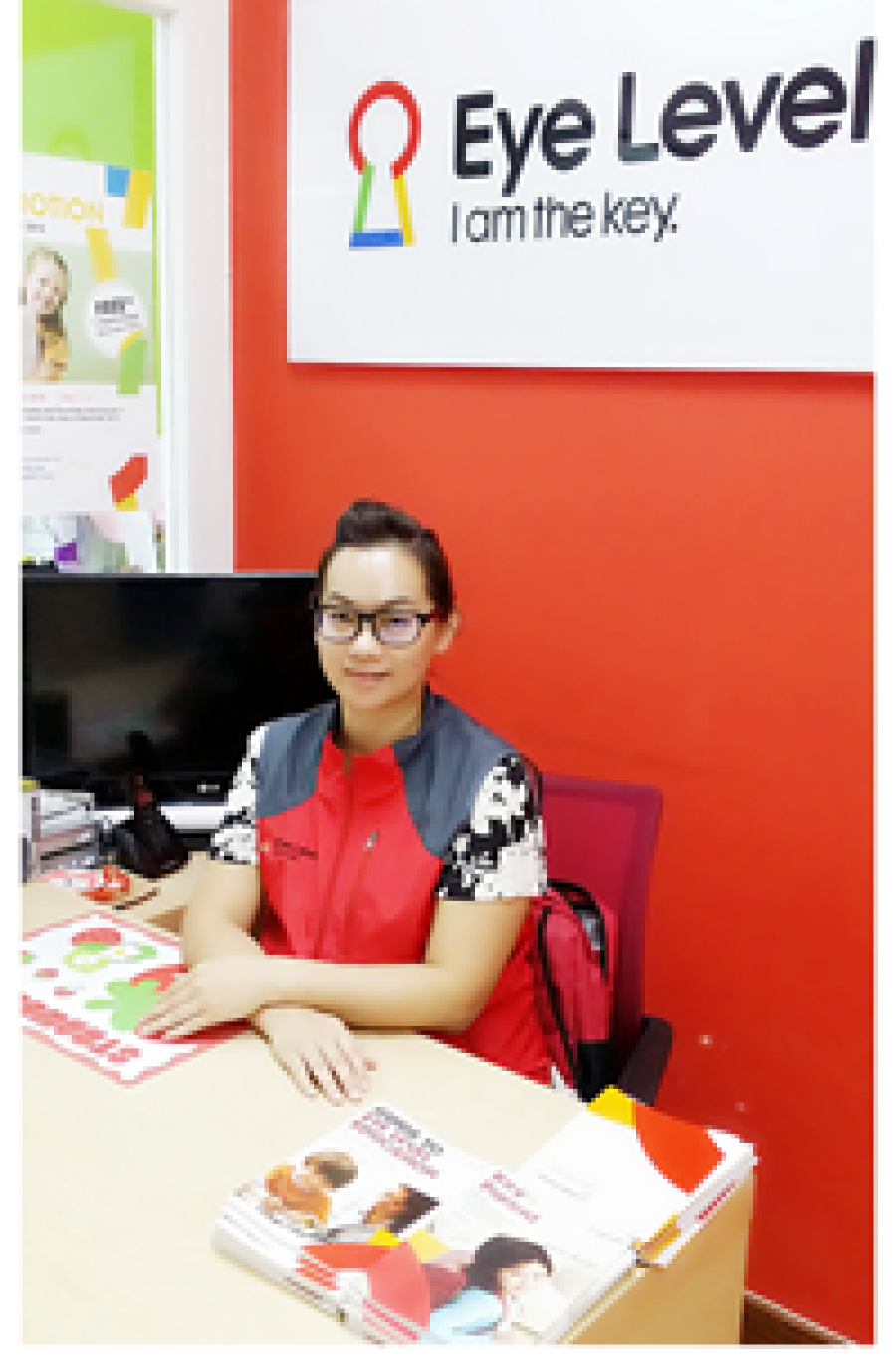 "When I was younger, I wanted to become my own boss or a business owner. I wished to be involved in something that can bring goodwill to our society. With that aim, I ventured in financial consulting for the past 10 years. As I grew older, I became interested in children-related business. My cousins who have been with Eye Level since 2006 have improved their math skills. They also possess a very positive attitude in problem solving. Eye Level then came into my mind as I started exploring business ventures. I love children and I believe every child deserves a bright future. Education is the main key for children to achieve their goals and to be able to contribute back to society. With Eye Level's proven education system and market experience, I believed I could obtain guidance to run my own business although I didn't have any experience in running a children enrichment centre.
What I like most about being an Eye Level franchisee is the simple, easy and effective business system. I have no doubt on the effectiveness of Eye Level programmes. When I attended the Eye Level Business Orientation, I was amazed by the successful franchisees in Malaysia. They have been proven role models to me.
The possibility of having 300, 200 or even 100 students is possible. Eye Level provides professional advice from setting up the centre to centre marketing and operations. Trainings are ongoing and they have been useful in equipping new franchisees as successful entrepreneurs as well as a centre instructors.
In the first few months, I think the major challenges were how to promote my centre to my area and how to spread the word that a good learning system is available in my area. I hung banners and distributed flyers. As a result, I received positive responses from the parents in my area.
I am touched with the support that HQ has shown to me. We have our own assigned area manager, routine meetings and the eyelevelfamily web portal to stay in touch with one another.
I am the key to making my centre successful and to ensure that more children are reaping the benefits of Eye Level programmes. With the company's lean towards the self-directed learning concept and blended learning system, I strongly believe that my centre will be the first choice for parents in my area.
What sets me apart from other franchisees is my centre's constant monitoring of our students' progress and ongoing consultation with parents.
Anyone can be a franchise business owner. I always put myself in a child's shoes when I am in class with my students. Think like them, feel like them. Be fun, friendly and energetic to the students. When it comes to parents, I will be the key person to communicate with them on their children's behaviour in class and learning progress.
To those who are interested in taking up the Eye Level franchise business, do not say 'yes' or 'no' until you have attended the Business Orientation conducted by Daekyo Malaysia. Be open-minded and obtain a full understanding of the business."
EYE LEVEL WANTS TO WORK WITH YOU! CLICK ON 'REQUEST INFORMATION' TO FIND OUT MORE, FREE OF CHARGE.