Antal International Franchisee Completes 10 Years in India
With great pride I would like to inform you that Antal International is marking its 10th anniversary in India. In 2006 Mr Joseph Devasia, an aspiring entrepreneur then, brought the Antal brand to India as the company's first franchisee in India. In Jan 2007 he started operations in Mumbai. From then on Antal India has grown to become one of Antal International's strongest and most vibrant networks.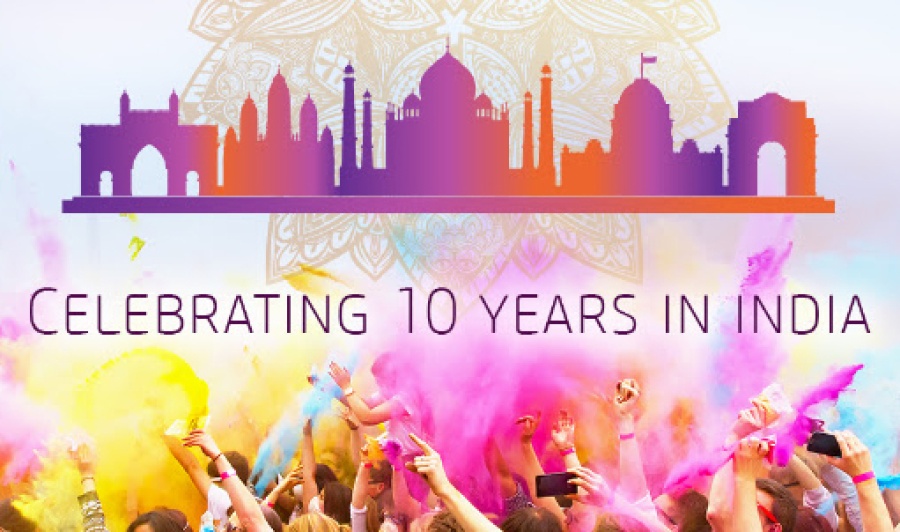 A decade is a long time. In these 10 years Antal India has grown into a network of 43 offices across 12 cities, having successfully sourced exceptional talent for Indian multinationals, start-ups, SMEs and large businesses and having helped 3,000 aspiring individuals to grow in their career. In a recruitment market like ours which is highly fragmented and unorganised, Antal has managed to carve out a niche for itself by cutting through the mediocrity of the Indian recruitment industry. Our secret to success is our deeply rooted values and processes which set us apart from the crowd.
Our trainer and support team which grew from 1 person in the UK to 7 people in India has helped many professionals turned entrepreneurs to live their dream of leaving behind an entrepreneurial legacy.
Professionals like you, who aspired to start something on their own, Antal provided with the platform, support and the infrastructure to launch an executive recruitment business within their professional domain.
We have helped 43 such professionals, who are now successful Antal entrepreneurs changing people's lives by facilitating their career growth. They are also changing the fortunes of companies by helping them hire the best candidates for their business needs.
If you would like to know how to use the combination of your professional experience along with the Antal International brand and methodology to position yourself as an industry leader, where you are delivering real, strategic value to both small to medium-sized enterprises and multinational corporations, then click on 'REQUEST INFORMATION' today.