Interview with an Antal International Franchise Owner
Estimated reading time: 5 Min Read
By qualification Praveen is a computer science engineer. He started his career as a software developer and has 20+ years' experience in the IT industry, working with companies like HCL Technologies, Perot Systems, and RMS primarily in the delivery teams at various levels. In his last role he was heading the software development team of around 100 people at RMS's Noida office where he and his team were developing software products for the insurance risk management industry. Having travelled to many countries as part of his role, he has the experience of working with people from diverse backgrounds.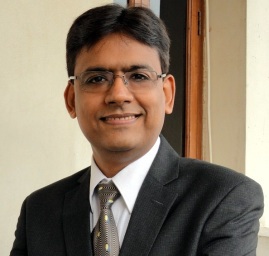 Praveen is known for his dedication, determination and 'never give up' attitude. Within three years he has built his recruitment business with sheer fortitude and a commitment to excelling.
Why did you choose a recruitment franchise business? What are the good things about working in the recruitment industry?
I was looking for a business opportunity which suited my lifestyle, and where I could add value from my experience in the IT Industry. To be frank with you I had never thought of recruitment as an option for me as I thought that was for HR people. But the good thing about recruitment is that with very little investment you can run a clean business and help companies and talent come together, and make some money in the process.
How did you hear about Antal International? And what made you pick Antal of all the choices you had?
I got introduced to Antal when I met Joseph and Shailja at one of the Franchise India shows in Delhi in 2012. I had done a lot of recruitment for my teams during my corporate career but had no idea how a recruitment business worked and what it meant to be on the other side of the table. After speaking to Shailja in detail, I realised that this was a potential opportunity for me and I started delving deeper into it.
I was evaluating a couple of other opportunities at that time, and after speaking in detail with all of them I chose Antal as it was an international brand, it suited my lifestyle, the initial investment was not too high and Antal had a very strong training methodology to ensure the success of new franchises. Out of all of those that I was evaluating I thought this was the one where I could make best use of my previous work experience.
How were your initial days in the business? What are the challenges you faced and how did you overcome them?
Initial days were really tough! I think one mistake a lot of owners make is to assume that now that I have paid my franchise fee, work will come automatically and I will start making money. But soon we realise that is not the way it is. It is actually a tough nut to crack. For me I was totally new to making cold calls and had to push myself hard to pick up the phone and make those calls. And since I am not from a sales background, perfecting those calls took some time as well. Slowly business started coming but then I realised closing those roles was even more difficult. Ultimately at the end of my first year I did not make a single placement. I saw rejections in the last round of interview, roles being put on hold, budgets being changed and all sort of issues which could prevent closure of a role. There were times when I was totally de-motivated and at one point had even thought of giving it up completely.
But then luckily for me something pushed me from inside and I thought of giving it another shot. I got into a new office in the beginning of 2014 and started it all over again.
How is your business functioning now? When did you make your first placement?
It has totally turned around from what it was two years back. After I moved into my new office I started making BD calls with a new vigor. Made some changes to the scripts I was using. Created a new list of prospects and started calling. I started getting some success and got a couple of assignments (one of them exclusive). This turned things around for me and right now at the end of my second year I made 18 placements in the second year, all crossing revenue of INR 50 lakhs (in offers out). My first placement was with an ecommerce company at a pretty decent salary and the fee was around 4.5 lakhs BUT the candidate resigned within one month of joining and I did not get paid.
What are your plans for the next years?
Increase efforts on BD.

Hiring for my office (have a team of at least five consultants by July 2017).

Increase revenue by 50% and improve on the cash flow by reducing the payment time.

Collaborate and share more with other Antal offices.
What do you like most about Antal?
One thing unique about Antal is you never get a feeling that you are alone. The trainings, the AGC, the AGS, the owners' meetings and other engagements within the network we have on a regular basis makes us feel a part of a large organisation which ultimately projects in our discussions with our prospects and I think it makes a lot of difference. I do not think you can get that benefit if you are on your own. Thanks to Antal and its network for all the support along the way.
What is the key advice you would give to other prospective franchisees who are considering this kind of self-employment?
FOCUS is the mantra. The entry barrier for a business with Antal is not very high so unless you have a very strong WHY it is very easy to lose your focus and ultimately give it up. I would suggest to all prospective franchisees to evaluate their WHY before they sign up for it. And once they do, just do not try to reinvent the wheel, and follow the instructions provided by the training teams at Antal. Have faith in your abilities and keep on going – the success will definitely come.
Tell us something about your family.
I am married with two lovely daughters. My wife is a chocolatier and runs her own business from home. Her products can be found on Snapdeal.com and Paytm.com. My elderest daughter is studying Honours Maths at Delhi University and the younger one is in class nine.
How do you balance your professional and personal life?
By making sure that I work hard enough during my office hours so I do not spill my work over after office.
What is your proudest Antal moment?
One that comes to mind straight away is when one of my clients stopped short listing the CVs sent by me and immediately started putting the candidates in the interview process. You feel very proud when your clients show such faith in you. And this is just the beginning; I am sure there are many more to come.
What keeps you motivated to do the same job every day?
As I said earlier it was really hard for me to keep myself motivated all along. It was my very strong WHY which kept me pushing and pushing. And frankly my WHY was simple – 'I did not have a plan B'. And now when I look back I thank God that I had this WHY.
Click on 'REQUEST INFORMATION' today and find out more about joining this supportive, international franchise network.