Algorithmics' and Istanbul Grand Airport's Inspiring Collaboration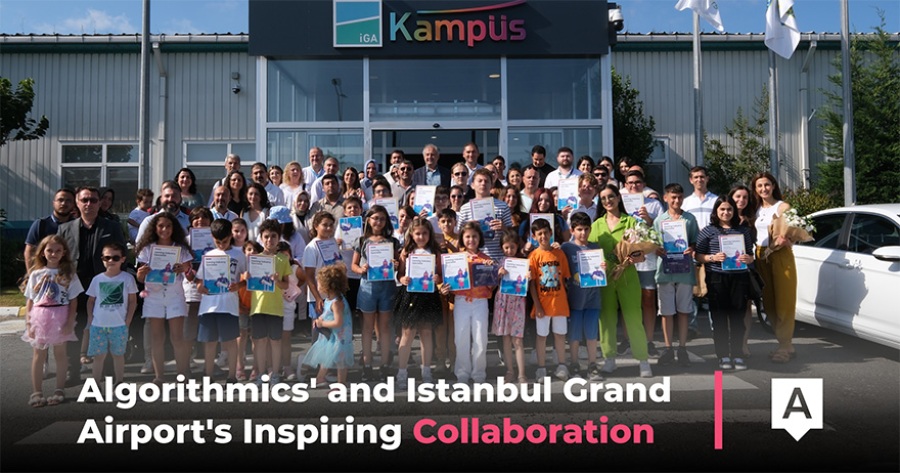 At Algorithmics, we realize that trust is a universal currency that no human interaction can thrive without, and we bend over backwards to cultivate it in all our dealings. Nothing speaks to that better than our many fruitful partnerships in which we gained the trust of large and internationally renowned companies such as Istanbul Grand Airport.
IGA is an airport infrastructure contractor company commissioned in 2013 to build and operate Istanbul Airport. IGA is now the largest company in Turkey and one of the most prominent companies in the aviation sector worldwide.
This summer, the employees at IGA decided to trust Algorithmics Istanbul with their most valuable asset, their children.
Test summer shifts were organized jointly by our partner from Istanbul and IGA for ten days. During this time, the airport employees' children completed online training and workshops tailored to serve as an optimal introduction of the kids to the programming world.
The graduation ceremony took place at the company at the end of the shift, where children introduced their projects in the presence of their families and received certificates in an ambiance of pride and excitement.
Adding to the success of this collaboration, the cherry on top was that, by the end of the event, 80% of the participating children bought a full course for the 2023-2024 season!
Without a doubt, these results are nothing short of astonishing. We extend our utmost pride and gratitude to our brilliant partner.