The Mr Jeff laundry franchise saves 31 million liters of water compared to doing laundry at home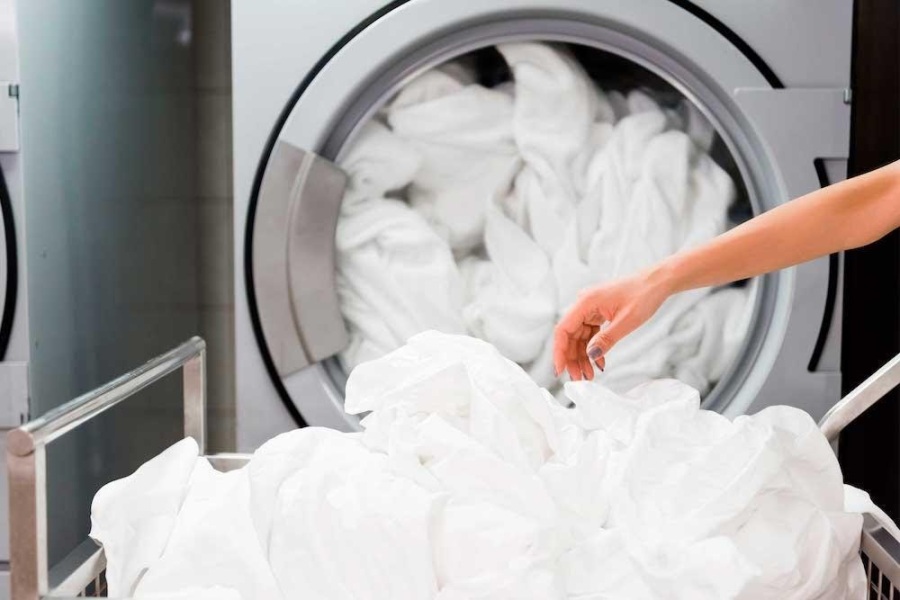 We are getting more and more aware of the importance of caring for the environment. After all, we only have one planet and it's important to protect it to ensure our conservation and that of all other species. For this reason, on June 5, World Environment Day, declared by the UN in 1977, was commemorated for another year.
Any effort we can make, from recycling to the responsible consumption of goods and services can make a big difference. For this reason, Mr Jeff, a Spanish startup of laundry franchises owned by Jeff, collects data about the water a person saves when they use laundry services, which is reduced by a third compared to those who do laundry at home.
According to global consumption figures shared by Mr Jeff with respect to the orders placed over the last year, the planet has saved 31,224,840 liters of water and 395,515 kilowatts of energy.
The company estimates the annual water savings per person at 1,500 liters. Someone who does an average of one wash per week consumes 5,000 liters of water per year, compared to 3,500 liters if they used a laundry service.
This is possible thanks to the load efficiency process, time optimization and the machinery used by Mr Jeff, which is specially prepared to obtain better water and energy consumption compared to a conventional washing machine.
Carlos Ruiz, Jeff's CPTO, states: "Searching for innovative formulas to reduce water and energy consumption is a big thing. We are aware that each little gesture adds up and we must take responsibility for our commitment to the environment and the planet. Since we started our adventure in 2015, we have worked to find formulas that least impact the environment and, although we have managed to reduce emissions, our objectives are very clear: to continue improving".
Measures to further reduce its carbon footprint
Being committed to the environment, Mr Jeff is always looking for ways to reduce its carbon footprint. In recent years, plastic bags for the picking up and delivery of laundry have been replaced by multipurpose cloth bags, which has saved 32 tons of plastic.
On the other hand, although they are currently in a process to improve, many detergents contribute to water pollution as they contain harsh chemical ingredients. Mr Jeff works with suppliers who manage product dosing, reducing such chemicals as much as possible.
Mr Jeff has changed the traditional dry cleaners for machines that wash delicate items in water (wet-cleaning), which means that (PERC) solvents are not used and are being replaced by biodegradable products with low ecotoxicity .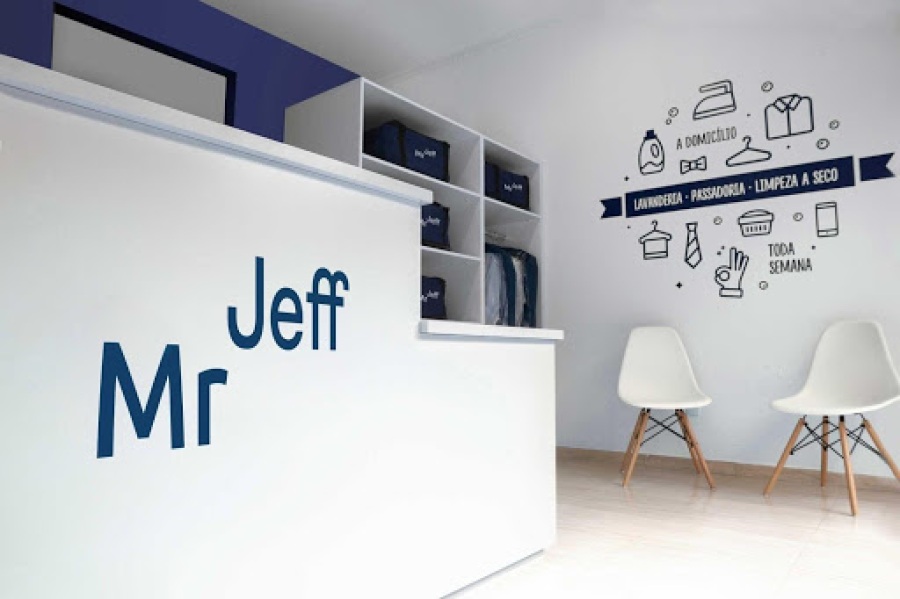 About Mr Jeff, the home-delivery laundry and dry cleaning franchise
Mr Jeff is the franchise that has revolutionized the traditional laundry sector thanks to the integration of technology in processes and the creation of a differential service. Mr Jeff customers can place their orders through the Jeff App and receive their clean clothes in 48 hours. They can also sign up to one of the subscription plans, which increases recurrence and therefore benefits the entrepreneurs. Mr Jeff offers its Partners powerful business software, Jeff Suite, and the Jeff Drivers application with which they can manage pickups and deliveries.
Mr Jeff is just one of the franchise opportunities offered by Jeff, a company created in 2015 by 3 Spanish entrepreneurs, Eloi Gómez, Adrián Lorenzo and Rubén Muñoz. It started as a home delivery laundry and dry cleaning app, but is currently in an expansion process in which, in addition to the laundry service, different day-to-day services are added. These include beauty, fitness and relaxation, becoming the first international omnichannel ecosystem of day-to-day services. For this, it provides the necessary solutions to anyone who wants to invest in or launch their own business under the business lines of the Jeff brand.