In conversation with Carmen Rodríguez, Realtyplus franchisee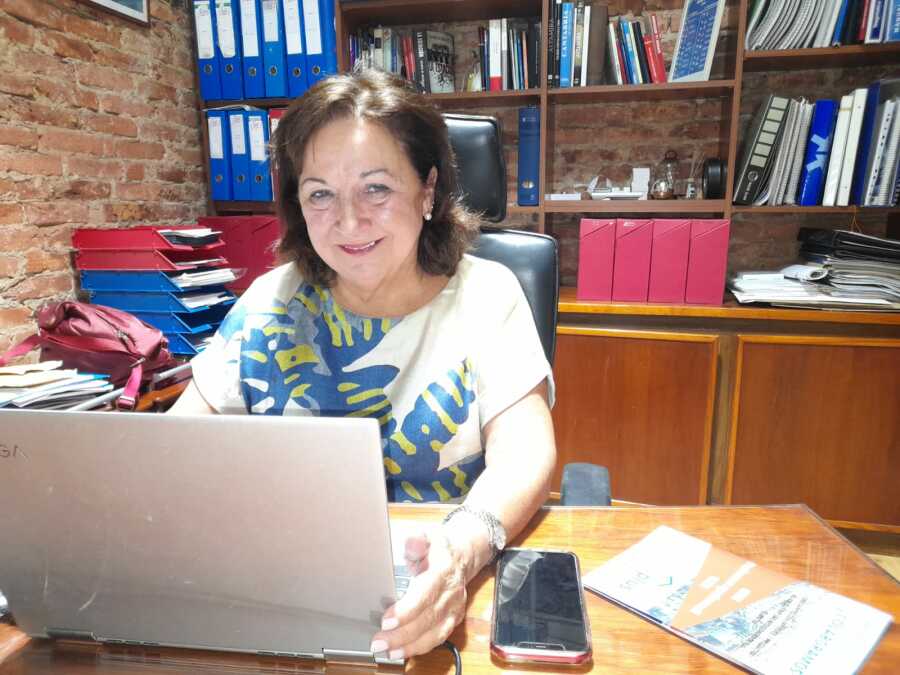 Tell us about your experience in the real estate sector
I have been in the real estate sector for 25 years and I came into it by chance. I was involved in training, and I changed sector completely. I never thought that I would be so passionate about this new profession, it was just to try it out and here I am.
Once I started working in the real estate sector, I have given training courses for groups, at the University of Cantabria and in my office for estate agents.
The experience has been good, we are not here to lose, so we must continue. I think it is important to constantly renew ourselves to keep growing.
How did you hear about Realtyplus and how did you get in touch with us?
I have known Alberto Murcia, our Managing Director, for about 20 years. We were colleagues in a real estate company where we worked together, then we coincided in AEGI (Real Estate Management Business Association), he was President of Castilla León, and I was President of Cantabria.
Sometime later I decided to join the Realtyplus Network because of all the benefits it offers, and I acquired the Real Estate Franchise.
What has your experience been like working as a franchisee with the Realtyplus Network?
For me it is a wonderful experience. I remember having been more than 20 years with another franchise; however, with Realtyplus there is always a good harmony, the staff is always willing to help, to solve any problem and as we are distributed around the world, there is always someone at any time that can assist me and resolve any doubts.
On the other hand, there are the chats, the contact telephone numbers, people who are outside Spain also have access to a number in the country, and so it is much simpler.
What kind of support have you received from Realtyplus?
Realtyplus is constantly reinventing itself. They don't stop. Just yesterday the new AP arrived, which is dedicated to rental management.
I have received support on the necessary topics, training that enriches a lot that we are from different countries, we see things in different ways.
We have access to a large portfolio of properties from banks and bank funds, which also helps because they are at a good price.
The financial intermediation is important, how easy it is to find a mortgage for our clients.
The marketing support, which is constant, the website, the mailings, there are so many things available to the franchisees.
The tokenisation of the properties, being able to participate in the management of these properties is beneficial, because you risk very little, and you can earn a lot. The more you contribute, the more you are going to earn.
They are always looking after the franchisee, support calls and WhatsApp, informing us about important issues in the sector which helps me to be always up to date, without having to look for information in newspapers or other places.
Would you recommend this business model to others and why?
For me, the collaboration between teams of people and companies is very important. In this case I belong to an international company that gives prestige, and I do not lose my identity in any way.
If you want to start a professional career, you have the name of a well-known international franchise and you have all the support you need.
In addition, you have the working material ready and that saves you time in your daily activities.
In the case that someone is already positioned, with the Realtyplus Network, you do not lose any client, but you are part of an international company with which you will have more opportunities to expand.
I am delighted with Realtyplus, I feel like family, I don't feel abandoned, they are always ready, the response is immediate when you need support.