Start a NUfuture with Nuflow
Founded in 1998, Nuflow has gone from being a simple idea in the mind of a young drain pipe technician relining municipal, large diameter sewer mains for his uncle's company in Oshawa, Ontario to a multi-national organisation leading the way in CIPP trenchless pipe repairs.Nuflow operates as a fully integrated, end-to-end, Australian-owned and operated process – where the design, testing, development and manufacture of the products are all done in house and installation is done by trained Nuflow franchisees. That means you're dealing with the one entity, so there's no 'buckpassing' when it comes to disputes about whether an issue was the result of a fault in the product or an error in the installation process.
Why Choose Nuflow
Is a patented system
Is a locally based (Asia Pacific) designed and manufactured product
Invests heavily in ongoing research and product development
Provides extensive training, education and ongoing support to franchisees
Is setting standards and leading industry development
Excels in customer service and solving difficult problems
Encourages teamwork and sharing of ideas and resources
Is rapidly growing and investing in market development.
Some of the benefits our franchise partners have identified as being integral to their decison to join Nuflow are:
AFFORDABILITY
Very reasonable upfront purchase price and modest monthly fees
OPPORTUNITY
CIPP relining is still in the early stages of the product life cycle which means low competition and abundant opportunities for immediate growth
PROFITABILITY
Profit margins can be incredibly high, particularly when alternate options (i.e. traditional methods of excavation and replacement) would be extremely costly
SUPPORT
Nuflow invests heavily in support for franchise partners, both technical support (training, on-call advice and guidance over the phone, via teleconferencing or on site) and operational support (providing national sales, marketing, branding, R&D and administrative support). Costs for such things are included in monthly service fees because we recognise this as being fundamental to the success of a franchise program. We also can provide physical resources such as highly trained relining staff, specialised tools and equipment hire if required.
FUTURE LONG-TERM GROWTH
Pipes continue to be installed under roadways, buildings and other infrastructure which suggests Nuflow will maintain its current year-on-year growth over the long term. New product developments also suggest there are potential markets which have not yet even been identified.
INDEPENDENCE
Our franchise partners retain significant independence whilst still having all the access to the benefits of being part of a successful and motivated team. This means they can be in business for themselves, but not by themselves.
OPPORTUNITIES TO NETWORK
At training sessions, annual conference and informally.
CONVENIENT ACCESS TO HIGH QUALITY, VERSATILE AND EASY-TO-USE PRODUCTS
Franchise partners have easy, convenient access to our highly reputable products which are suited to an incredibly diverse range of conditions and types of pipe.
KEEPING THINGS LOCAL
With headquarters in Queensland and franchise partners in New Zealand and throughout the Asia-Pacific region, we're helping create local jobs, develop local industry and retain profits on shore.
Available Locations
Malaysia
Philippines
India
Taiwan
Hong Kong
South Korea
Singapore
Thailand
Sri Lanka
Japan
Korea
Indonesia
Vietnam
Fill in your details below to find out more information.
February 04, 2022 09:28 AM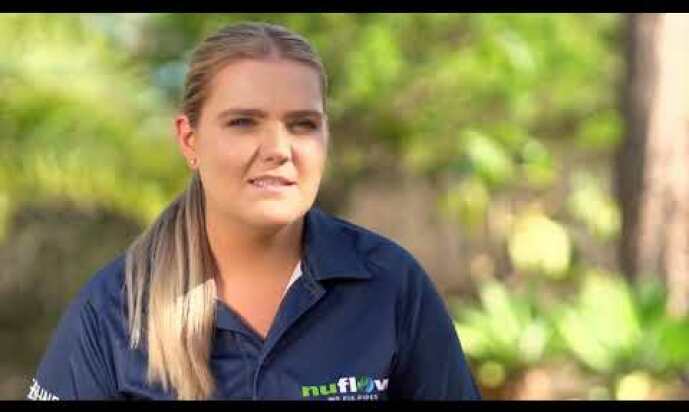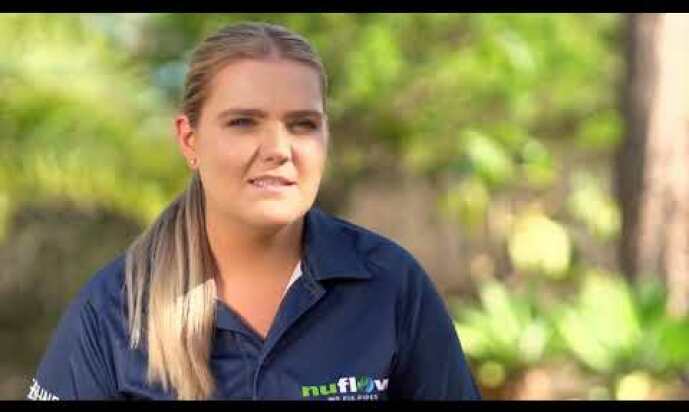 Nuflow Pipe Relining
Cured-in-place pipe (CIPP) relining is a repair strategy for broken, leaking, or damaged pipes. When pipes are repaired using CIPP relining a specially-designed liner impregnated with a two-part epoxy resin is inserted into the pipe and cured to form a new toughened pipe from within.