NobleProg IT Training and Consulting Overview
Have you dreamt of starting your own corporate IT training and consulting business?
Do you feel that the time has come to be your own boss, build your own dream team, choose your own hours, and operate from your preferred location?
Do you want to be part of a unique, open and flat organization, free from bureaucracy and office politics?
Become a NobleProg corporate IT training and consulting franchisee!
Join other successful business owners in the UK, Germany, Poland, USA, Canada, China, and more, all of whom are experiencing significant growth by serving a growing list of prestigious clients in need of workforce re-deployment, re-skilling, and up-skilling in these times of change.
The Opportunity
Many companies are suffering from a lack of high-end IT talent. This is especially true for large organizations wishing to implement new and emerging open source technologies.
According to ResearchAndMarkets, the Global Corporate Training Market was valued at 394.20 billion USD in 2020. Japan, Korea, Singapore, Malaysia, Indonesia, Vietnam, and Thailand represent a notable percentage of that value due to the overwhelming size of their white-collar workforce in need of up-skilling. The challenge is a big one, and so is the opportunity.
About NobleProg
Established in 2005 in Europe, NobleProg is an international training and consultancy solutions provider. Our customers are multinational organizations, financial institutions, software companies, consulting firms and governments.
Our training and consulting services are focused on new technologies and open source software; examples include Artificial Intelligence, Cloud Computing, Cyber Security, Agile Software Development, Robotic Process Automation (RPA), Blockchain, and more.
NobleProg has expanded its brand globally while providing individuals the opportunity to operate their own business locally. We have franchisees in London, Berlin, Warsaw, New York, Vancouver, Beijing, Hong Kong, Delhi, Dubai, to name a few.
Approach
NobleProg works closely with you to expand business and revenue to its full potential. You as the franchisee focus on business development, marketing, hiring, and local operations. The NobleProg team focuses on supporting you through training, website optimization (content, SEO, localization, etc.), process improvement, automation, data analysis, and technical support.
The franchise model is tried and tested and avoids most of the pitfalls of a typical business startup. With 15 franchisees worldwide, NobleProg has tapped into an attractive niche in a sizable and lucrative market, all whilst offering franchisees the freedom and inspiration to realize their own personal dream as business owners.
What you get when you join NobleProg
NobleProg develops, maintains and provides support for...
Customer facing systems
Website with new course outlines published daily.
DaDesktop (cloud desktop platform for remote training).
Internal systems
Backend system and CRM for managing customers, enquiries, bookings, and training events.
Intranet for accessing and sharing information with team members (CMS, wiki, cloud-based file sharing, etc.).
Trainer database with profile and contact information for all NobleProg trainers worldwide.
Company email. Integration support for 3rd party applications (email campaign automation software, messaging software, etc.).
Technical support
Development team on standby for critical issues and system improvement suggestions.
Marketing resources
Banners, logos, letterhead, PPT templates, wallpapers, etc.
Business intelligence
Web analytics software, data collection and transformation, report generation, etc.
Raw sales data.
Learning and development
Initial and ongoing training.
Option to participate in live instructor-led trainings, free of charge.
A continuously updated operations manual.
Team communication
Weekly meetings to discuss business strategies and issues.
Yearly summits (in different cities around the world) where franchisees can connect with team members from other territories.
Franchise fee structure
Year 01
Initial fee: 0
System fee: 15% of gross revenue
Year 02
Initial fee: $5,000 ~ $40,000, depending on the territory size
System fee: 10% of gross revenue
Closing remarks
Are you ready to start and grow your international IT training and consulting business?
Let us put in your hands the tools, support, and plan needed to succeed!
Thank you for reading and looking forward to working with you!
Daniel G Rodriguez, Region Manager
NobleProg IT Training and Consulting Financial Data
The following financial information was provided by NobleProg IT Training and Consulting to give you more information about the costs associated with a NobleProg IT Training and Consulting opportunity
Total Investment Required
40,000
NobleProg IT Training and Consulting Success Stories
Filip Stachecki discusses his experience as a NobleProg franchisee.
NobleProg IT Training and Consulting Testimonials
My own career started in the Merchant Navy as a Marine Engineering Officer after which I moved into the IT industry where I was employed for a number of years. Throughout this period I have always thought about running my own business and so I eventually took an early 'retirement'. I then decided that for me Franchising would be the best route into business and undertook a lot of research looking at various Franchises before I came across NobleProg. I talked to Bernard, the Franchisor, and immediately liked what I heard in terms of how the business is structured the service it offers plus the enthusiasm of Bernard and his team, and so back in February 2011 I became a Franchisee in the UK. I have not for one moment regretted my decision which has been both profitable from day 1 and enjoyable (I now have my daughter working for me as a Training Co-ordinator). The help and support I get from the NobleProg team is first class and the business systems available to me as Franchisee makes the day-to-day running of the business a smooth operation.
I started the franchise in 2006 and it has really changed my life. I came from non technical background with little business experience in over this period I have progressed to Master Franchisee and my earnings are much more than I anticipated.I received on going support and training from NobleProg and the chance to grow rapidly. NobleProg allows me to have a flexible lifestyle in terms of family life. I have a seven year old son and I really appreciate their patience and support that they have given me over the years. I have the opportunity to work from home and in the office in Warsaw. When I first started I didn't realise the potential and I am truly grateful to have been given this olive branch.
NobleProg IT Training and Consulting Videos
November 11, 2021 09:30 AM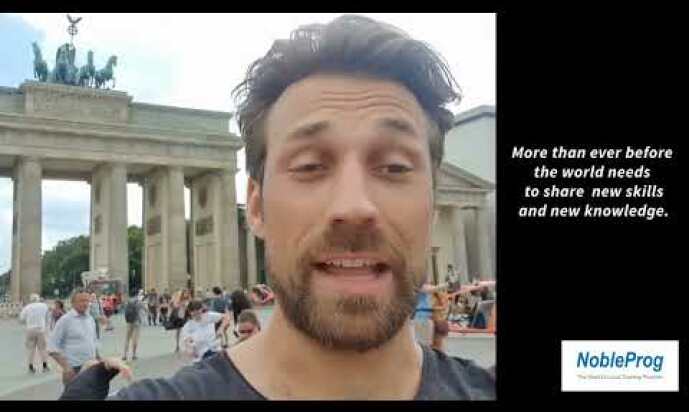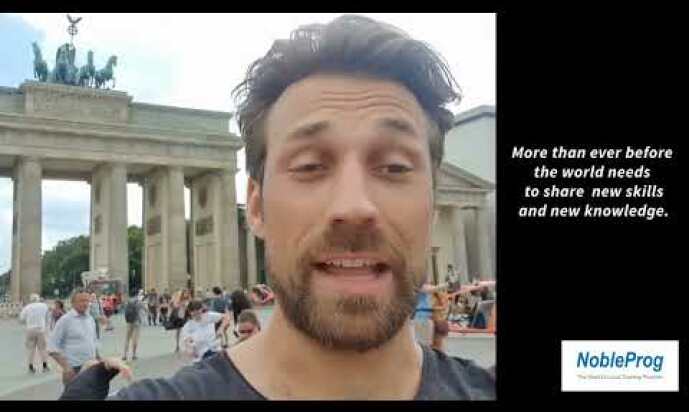 We Are NobleProg
NobleProg is a diverse, connected, global company. Helping clients upskill, reskill and adapt - specialising in delivering professional skills development training and consultancy. They offer bespoke, customised courses focusing on the real world knowledge that matters for your business.