Grow with Kskin - A Profitable Facial & Skincare Franchise
Fast-growing Korean Express Facial Chain

Using advanced Korean skincare technology coupled with proprietary solutions, Kskin is able to provide a very effective and efficient facial within 15 minutes. No advance bookings are required as well, allowing our customers to enjoy our service even in the ehustle and bustle of life.

Kskin has successfully grown with more than 50 outlets in Singapore, Malaysia and the Philippines over the span of just 3 years. The potential for this fast-growing industry is still vast, with Kskin having plans to expand globally.

In an industry saturated with aggressive sales tactics and packaged deals, our pay-per-visit business model is extremely popular with customers who want an effective facial but are afraid to step into traditional beauty salons for fear of hard selling by beauty consultants.

"No Package", "No Appointment", "No Frills", and "No Hard Selling" express facial service. Our unique approach combines pharmaceutical-grade skincare products and cutting-edge technology for efficient and remarkable results. Many testifies visible improvements in just 15 minutes!


Ride on Kskin's Unstoppable Journey towards Exponential Growth

As we embark on the next phase of our growth, we look towards expanding not just locally but globally with your involvement.

Join our franchise family with a proven business system, outstanding customer experience, and comprehensive support. Witness the success of our local franchisees, who have expanded from single outlets to multiple locations, enjoying economies of scale. Be part of our journey from strength to strength.

Seize the opportunity to bring Kskin, the proven Korean-themed quick facial brand, to your country. Our committed franchise development team in Singapore provides expertise and strategic guidance to ensure your success.


Experience the Kskin Advantage
1. High Profit Margin, Low Setup Cost
Operate a compact outlet with minimal capital expenditure. Unlike traditional salons, we don't require waterpoints. Benefit from affordable scalability and maximize profitability.


2. Superior Products, Remarkable Results
Our pharmaceutical-grade skincare products combined with cutting-edge technology leave customers amazed by the effectiveness of our treatments. Harness the power of this winning combination.


3. Unique Market Positioning
Stand out in the market with our distinctive positioning having "No-Package", "No-Appointment" approach. Customers prefer the pay-per-use model, avoiding prepaid packages and hard-selling tactics.


4. Multiple Revenue Streams
Tap into multiple income sources with our exclusive product range, empowering you to generate additional repeat income without increasing manpower costs. Harness the power of retail sales alongside our exceptional treatments.


5. High Repeat Business
Regular facials are a necessity, and customers return every 1-2 weeks. Tap into this attractive and recurring revenue stream.


6. High Demand, Stable Business
Forge ahead with confidence, knowing that Kskin offers an affordable luxury that remains recession-proof. During economic downturns, customers prioritize accessible and efficient facial services, making Kskin a stable investment.


7. Comprehensive Franchise Support System
Leverage our managerial model to build a thriving chain of salons while maintaining your professional aspirations. You can run a successful Kskin franchise and scale with nothing holding you back.


Achieve Glowing Skin with Kskin

Our Korean-themed treatments, pharmaceutical-grade solutions, and personalized skincare assessments help customers achieve their desired beauty goals. We adapt to market demographics and ever-changing skincare needs.

Partnering with top pharmacists and derma research facilities, we constantly improve our in-house product range and treatment solutions. Advanced skincare machine technology ensures a comfortable experience with proven visible results.


Turn Your Dream into Reality with Kskin

Be part of the "K-revolution" to bring Kskin to your country! With a vision to grow the Kskin brand internationally, we are looking for partners who are passionate and entrepreneurial to bring Kskin to your target market.

Interested parties outside of Singapore must have prior business experience, not limited to beauty industry.

Inquire about the Kskin franchise today and embark on your journey to owning a thriving business. Connect with us now and let's grow the Kskin brand together!


Don't wait to take control of your future.
Learn how you can start your Kskin franchise today!
Request Free Information Below!
Kskin Korean Express Facial Financial Data
The following financial information was provided by Kskin Korean Express Facial to give you more information about the costs associated with a Kskin Korean Express Facial opportunity
Minimum Investment
150000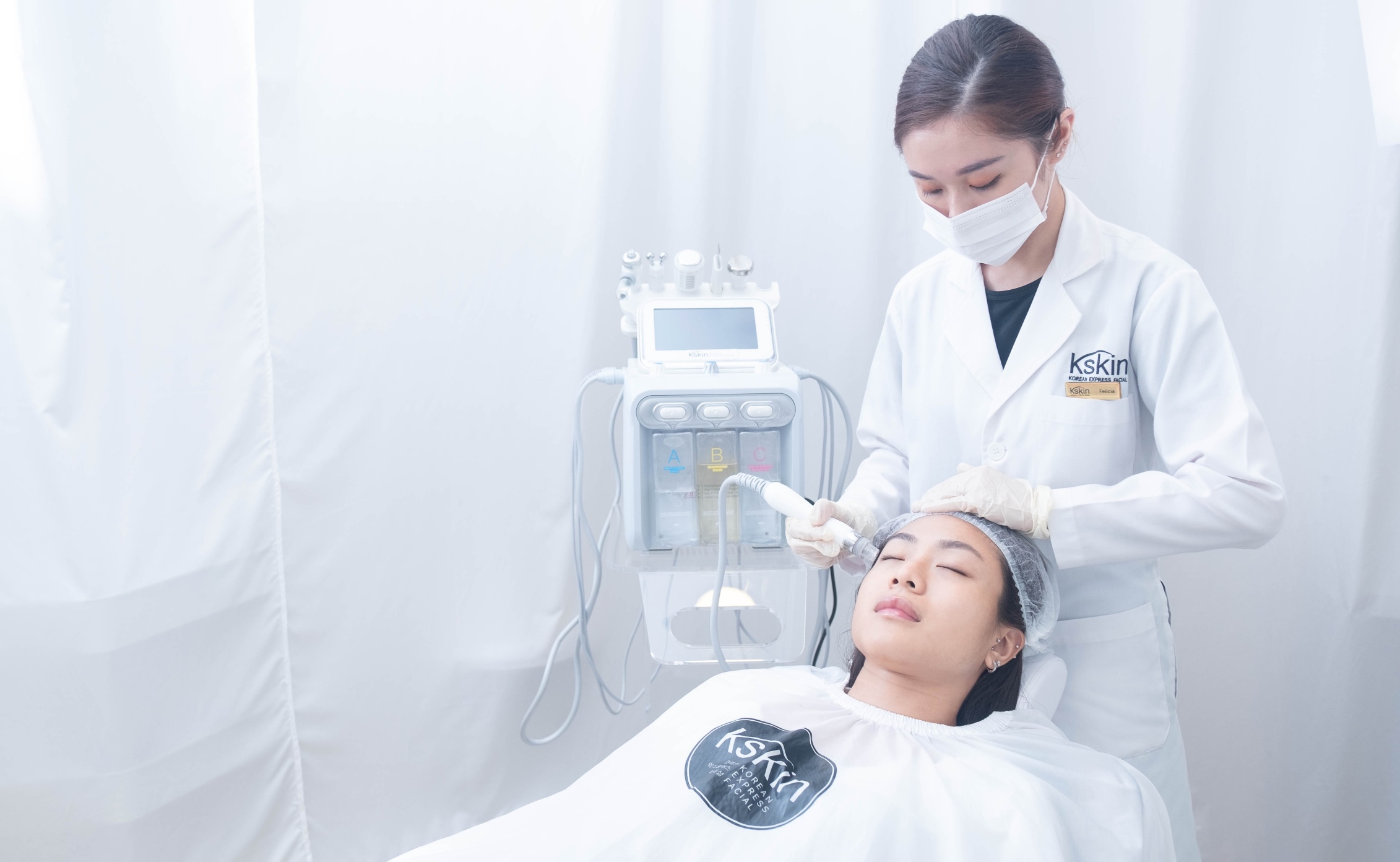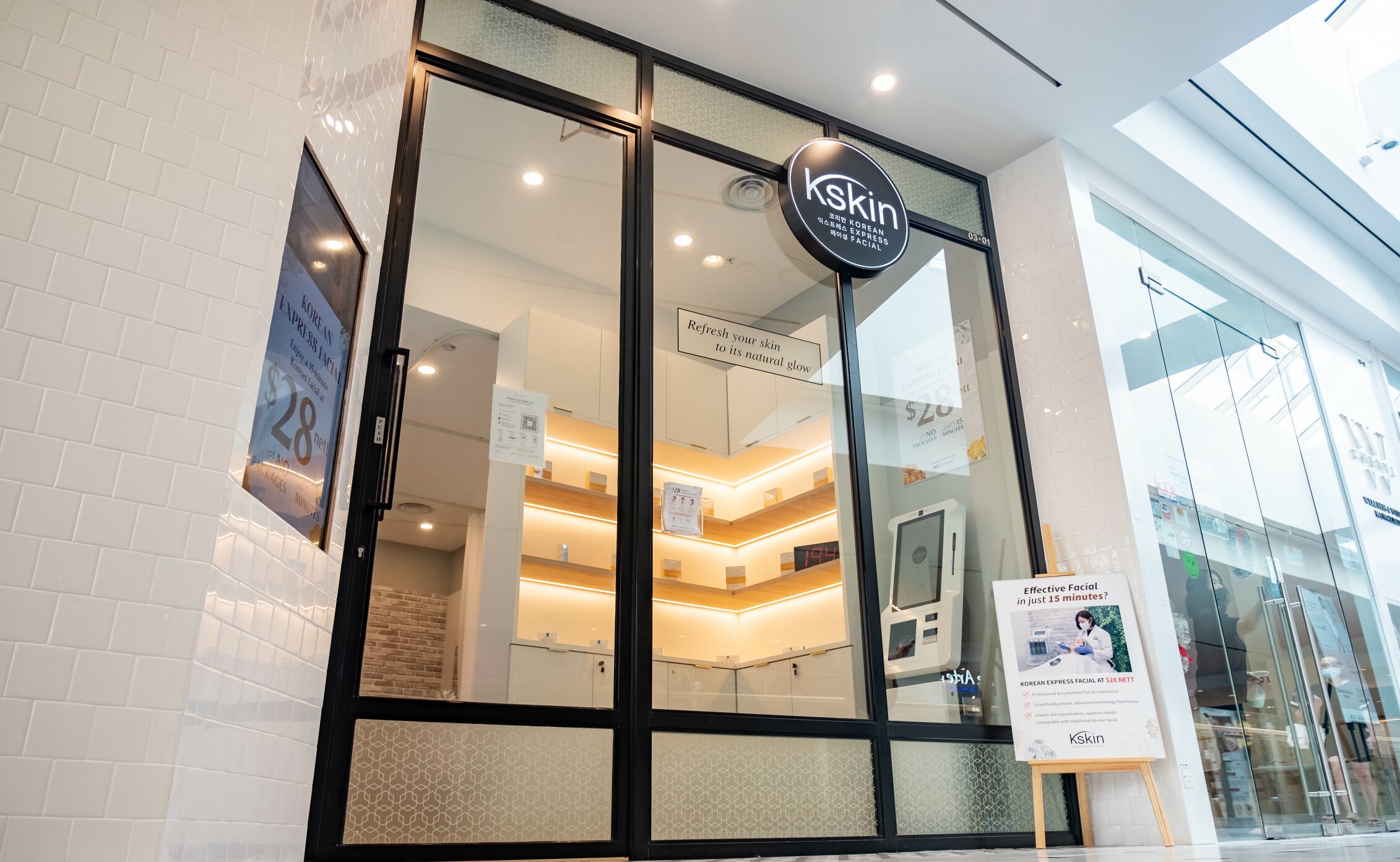 Opportunities available in Singapore, Philippines, Indonesia, South Korea, Vietnam, China, Hong Kong, Taiwan, Thailand, Japan, United Arab Emirates, Bahrain, Brunei Darussalam, Macau, Oman, Qatar, Turkey, Israel, Kuwait, Maldives & Saudi Arabia.