The Hottest Franchises To Look Out For In 2023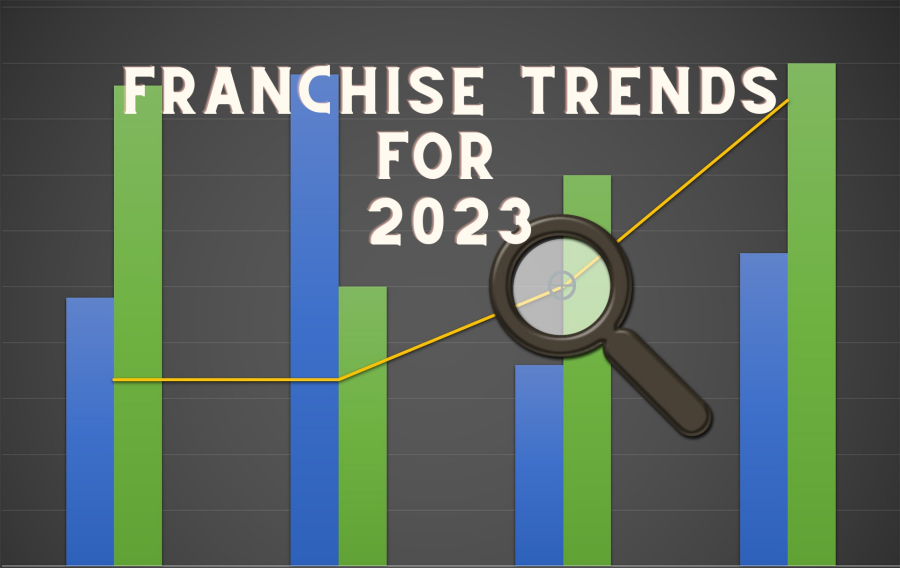 As March draws to a close, there is still plenty of time to consider what the future holds for you. Perhaps your new year's resolution of becoming your own boss has eluded you thus far but there is still time for 2023 to be the year you break free and discover what the world of franchising holds for you.
What are your options? Read on to find what the franchising world has for you!
Why Consider Buying A Franchise
Firstly, franchising is not for everyone!
But it is one of most successful business formats, you will be in good stead and be best placed to be successful. Contrast this with other ways of doing business and the figures will speak for themselves!
What Franchise Should You Choose?
How has been your career path thus far? What skills have you that are transferable to a new sector? Do you want to change industries or remain in the one you have knowledge and experience of? These are important questions to ask yourself and your work experience can help you, however, many sectors don't require previous experience. This is one of the many benefits of franchising: there's a system in place that can be taught to almost anyone!
The Franchise Market Trends For 2023
Whilst not an complete list, here are a selection of popular franchises that prospered throughout 2022 and others primed for continued success for the foreseeable future:
Food & Drinks
If anything good came out of recent market turmoil, especially Covid-19, it is the pivot made by food brandsfrom customer facing to embracing online and delivery. Food brands are continuing to explore more adventurous foods and experiment with how food can be delivered, by using either large sites for experience's or much smaller kiosk or takeaway formats. This provides more options for you in the franchise field, with various investments levels to take advantage of. This sector is one to watch, especially as economies in Asia continue to recover post-Covid and people see food & drink as an affordable luxury.
It is worth remembering that the food franchise market makes for the largest market share in the franchise sector, with seven out of ten of the top ten international franchise businesses being food outlets.
Fitness & Wellbeing
Another sector that is booming in the post-Covid world. People real missed the social aspect of exercise and equally unsurprising, we've all become a little bit more health conscious as a result of the pandemic. 2023 looks set to see continued growth for the fitness sector but with an increase in niche offerings i.e. 1-1 support, wellness sessions, even assistance with food programmes.
Business To Business
Most businesses have an appetite for more new business, seek people to spend more, or visit more frequently. These are typically small businesses making up a huge chunk of the market yet are often very small in scale and have a limited scope internally. Therefore, there is a need to outsource.
A perfect scenario for you if you choose this sector is for you, with cost savings, or recruitment or third party consultants often used!
Children's Franchises
Early childhood and care franchises are some of the most popular children's franchises across the world.
While educational services are the most popular for children, the market itself has huge potential for niche business ideas. Parents know that while additional tutoring in subjects like Maths and English can be hugely beneficial to a child's overall education, other pastimes such as music, sports, dancing, arts & crafts and coding can also play a huge role in the development of a child.
For anyone looking to invest in a children's franchise, like a lot of other franchised business, you do not need a lot of experience to open your own children's franchise, but you do need to be passionate about working with kids.
By owning a franchise, you will get the unique opportunity to combine a love of working with children while running your own business.
Now, it is up to you…
Here we've offered you the briefest of insights, to get your franchise ideas percolating. The world of franchising is fascinating, and quite often a lucrative one filled with fellow franchisees, franchisors and consultants all on hand to help you grow your own business.