Join Perfumatic at Asia Vending & Smart Retail Expo 2023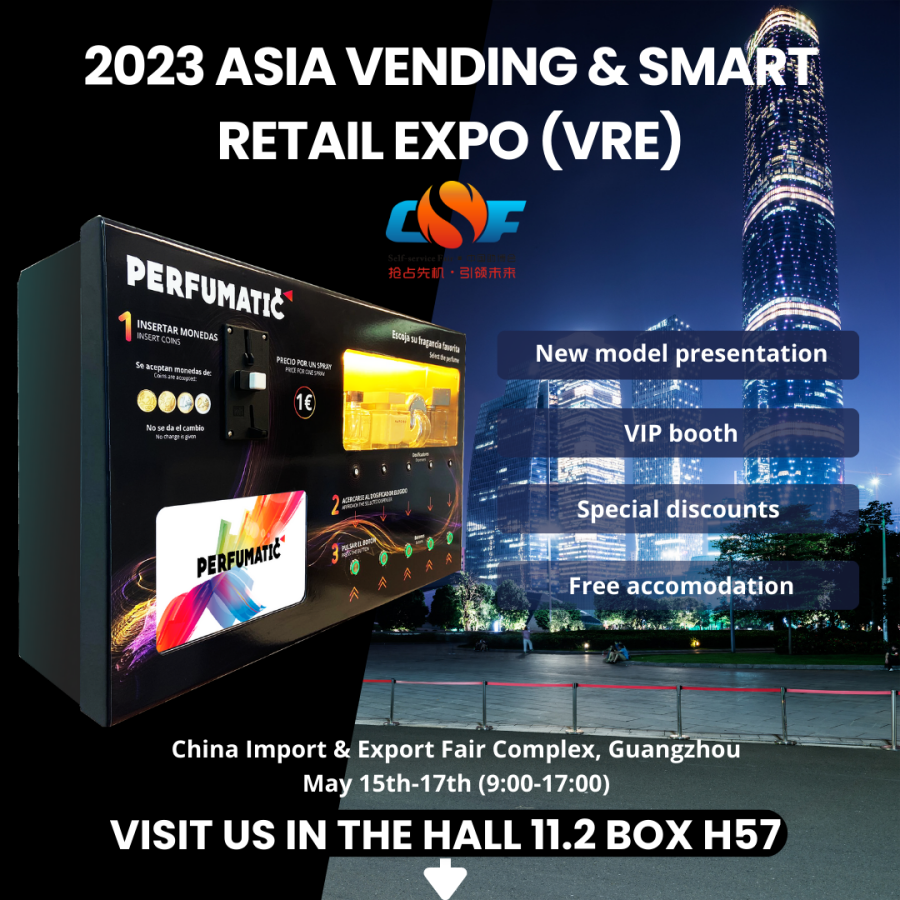 Perfumatic will be taking part in Asia's biggest event, the 2023 ASIA VENDING & SMART RETAIL EXPO!
Come join us as a visitor to the expo which takes place at the China Import & Export Fair Complex, Guangzhou on May 15th-17th (9:00-17:00).
Perfumatic will take its place among 700 other leading companies at the Expo, Asia's biggest event of its kind for 2023.
Special offer from PERFUMATIC!
There will be a unique opportunity to try out a new line of vending machines from PERFUMATIC live at ASIA VENDING & SMART RETAIL EXPO!
The unique vending machine for perfume dispensing is the perfect business solution for you:
Business without employees
Highly profitable (1900%)
NOVELTY on the market
Accepts coins / bills / cards